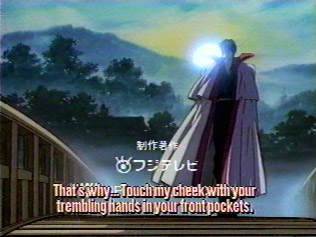 This otherwise kind of undistinguished cel is from the second opening, (set to "1/2", by Makoto Kawamoto).

Of course, I suppose I can't call any cel with Kenshin's shishou in his "stylish mantle" undistinguished, now can I? ;-)

The Man Behind the Mantle: Hiko Seijuro shrine is a pretty cool site on Hiko-sama.